Forbes Solicitors has appointed associate Kirsty Varley, an expert on anti-social behaviour and gang injunctions, to its housing and regeneration team.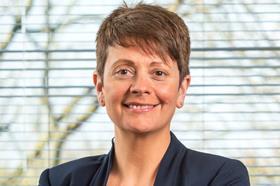 Varley, recognised as a Next Generation Lawyer in Legal 500 for Social Housing, is highly experienced in housing management and anti-social behaviour issues and has Higher Rights, regularly dealing with her own trials.
She previously dealt with the first four gang injunctions issued in Salford and was awarded a Divisional Commander's award from Greater Manchester Police for her work in dealing with crime and anti-social behaviour.
She has also given written evidence to parliament on gang injunctions and ran the Chartered Institute of Housing training on Vexatious Complainants in 2017.
Varley has acted for registered providers in a wide range of cases, including; tackling anti-social behaviour committed by a tenant with complex needs, leading to the behaviour becoming manageable for the first time in 10 years, complex behavior linked to mental health, Human Rights, The Equality Act and the Public Sector Equality Duty.
She also deals with breach of injunctions, arrests and committal applications, possession claims and advice on tenancy management and breach of tenancy injunctions.
Varley who is based at the firm's Chorley office, said: 'I am delighted to become part of what is a very successful team with a great reputation.'
Stuart Penswick, Forbes' head of housing and regeneration, said: 'Kirsty's track record is second to none and we are thrilled that she has chosen to join Forbes, so that our clients can benefit from her wide-ranging experience.'