Bernard Cazeneuve is joining the litigation/arbitration/white-collar crime practice at August Debouzy.
The addition of Bernard Cazeneuve to August Debouzy is indicative of the law firm's determination to strengthen the capabilities of its litigation/arbitration/white-collar crime practice led by Kami Haeri. Bernard Cazeneuve will mainly focus on international compliance matters. Bernard Cazeneuve brings with him extensive knowledge of business ethics issues, corporate governance, and internal and international requirements in relation to the corporate duty of vigilance.
The litigation/arbitration/white-collar crime team now includes five partners and 19 associates. The team is involved in all aspects of business law, including commercial litigation, post-acquisition litigation and shareholder disputes, disputes related to breach of contract or pre-contractual relationships, arbitration, white-collar crime, international criminal law, compliance and international inquiries, industrial risks and product liability.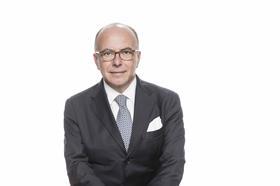 A graduate of the Institut d'Etudes Politiques in Bordeaux, Bernard Cazeneuve got involved in politics early in his career in addition to working as a legal advisor, including his role as counsel at August Debouzy from 2006 to 2007, where he is returning today. 'I am thrilled to once again join August Debouzy and work in its litigation practice, which is one of the most well regarded and dynamic teams in Paris. And I still share the same values of excellence, commitment and innovation of the lawyers of this firm,' comments Bernard Cazeneuve.
Kami Haeri, partner, adds: 'We are very happy to welcome Bernard Cazeneuve to our team. His know-how and experience with corporate governance and compliance issues will clearly be assets for our development and our practice. In addition, Bernard Cazeneuve has a deep understanding of international geopolitical dynamics. Whether it involves the duty of vigilance, export controls, companies are faced with international or extraterritorial standards that they must foresee, interpret and constantly incorporate into their decision-making.'
'We are very proud to have Bernard Cazeneuve rejoin August Debouzy. His understanding of the law and legislative developments, as well as his technical knowledge of compliance matters and negotiating will strengthen our position amongst the leading law firms in the Paris market,' says Gilles August, founding partner.