Law firm Bevan Brittan has hired James Teagle as partner in its property disputes team.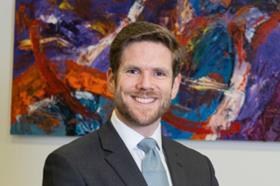 Teagle has extensive experience resolving land and property-based disputes, centring on business tenancy renewals; service charge, rent review and dilapidations disagreements; and disputes around restrictive covenants, easements, trespass and claims for possession. As well as owners and tenants, Teagle also works for receivers and secured lenders.

He said: 'I am delighted to be joining Bevan Brittan. They have a thriving Leeds office and a strong national presence advising clients on property and estates disputes and litigation as well as a host of related issues. It feels like a great fit for me and I am really looking forward to this new chapter in my career.'

Head of the Leeds office Michael Boyd added: 'We are very pleased to welcome James to Bevan Brittan. With his impressive experience in property disputes and litigation, he will be a real asset to the team. Welcoming a new partner to the Leeds office is a great way to start the New Year, and I hope is a sign of a strong year to come as we continue to grow and expand.'
Teagle joins the firm's Toronto Square based Leeds office from Blacks.