Quintet Private Bank Brown Shipley has appointed Rehana Hasan as head of legal.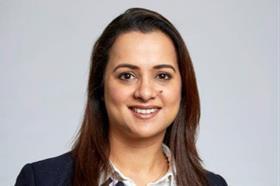 Hasan, who joins the bank from financial services and investment firm Tilney, will be responsible for managing the legal team. She will also be a permanent attendee at the UK Executive Committee and Board meetings.
At Tilney Hasan was group general counsel and company secretary, advising on its merger with Smith & Williamson.
Brown Shipley CEO Alan Mathewson commented: 'Rehana joins us at a time of strategic growth, and the extensive experience she brings from advising wealth managers, including on major mergers and acquisitions, over the past fifteen years, will be invaluable.'
Group Head of Legal Rachel Macfarlane added: 'I'm delighted to welcome someone of Rehana's calibre to the team. Her extensive legal knowledge, particularly within wealth management, and skill in bringing different stakeholders together, will be particularly beneficial to us.'
Hasan commented: 'It is an exciting time to be joining Brown Shipley and Quintet. I look forward to working with the UK business and with colleagues across the Group.'