Butler Snow is pleased to announce that Kristin E. Konschnik – an experienced U.S. and international transactional tax attorney – has joined the firm, expanding its London office. Konschnik will be a member of the firm's Business Services and Tax Groups, focusing her practice on cross-border tax and transactional matters for both individuals and corporations.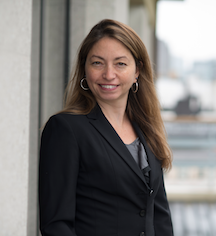 Konschnik has extensive experience advising individuals and their companies on U.S. and international transactional tax matters, including cross-border sales and acquisitions, intellectual property structuring, hedge and private equity funds and tax-efficient U.S. inbound and outbound business and investments. She works frequently with founders, investors, and management teams on a range of U.S. tax issues, including compensation matters in private equity buyouts and roll over matters. Konschnik regularly advises on foreign tax credit and treaty planning, and advocates for clients before the U.S. Internal Revenue Service in a variety of matters, including compliance with the Foreign Account Tax Compliance Act (FATCA). She also counsels clients on tax-efficient cross-border charitable giving, including formation and operation of U.S. private foundations and public charities and dual qualified U.S. /U.K. charities.
'The depth of experience and knowledge that Kristin brings strengthens both our international and domestic tax and transactional practices,' said Donald Clark, Jr., chairman of Butler Snow. 'Her addition further elevates the level of service and expertise that we're able to offer our clients.'
Butler Snow's presence in the international tax and wealth management area has continued to expand to meet the needs of clients since the launch of the firm's London office in 2013, its first international location. Konschnik's arrival serves to bolster the expertise the firm is able to offer its clients in the U.K. and throughout Europe and Asia.
'I'm excited to join Butler Snow,' said Konschnik. 'The firm's reputation and market coverage, combined with the in-depth knowledge and experience of the team, offers clients a high level of service. I'm looking forward to working as part of Butler Snow and being a part of the firm's growing London office.'