Laurence Gorley has joined Capsticks' housing team as banking partner, the firm has announced.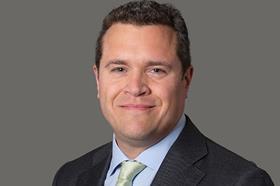 Previously at City firm Decherts, Gorley has extensive experience in both the UK and US advising lenders and borrowers, capital markets' arrangers, originators and issuers and investors at all levels of the capital structure.
Gorley focuses his practice on banking and finance transactions, including capital markets' transactions, leveraged finance and real estate finance transactions and debt restructuring. His prior experience also includes serving in the commercial real estate loan origination and securitisation group of an investment bank in London.
Gorley will work closely with Susie Rogers, who leads the property aspects of asset-backed finance at Capsticks, dealing with security charging for debt finance, private placements, bonds and refinancing. Gorley will work specifically with the firm's housing clients to advise on their funding and security transactions, including loan facilities, refinancing and alternative finance structures, capital markets and derivatives.
Capsticks' head of housing and regeneration, Chimi Shakohoxha, commented: 'We are delighted to welcome Laurence to the team. His banking and finance expertise will complement those of our renowned housing team and will be of great value to our clients throughout the country.'
Gorley commented: 'I am delighted to be joining Capsticks, a firm which has seen ambitious growth over the last two years and continues to invest in the housing sector. Over the last twenty years I have advised clients on banking and finance transactions and I look forward to working with Capsticks' Housing clients to help them navigate the future of funding within the sector.'