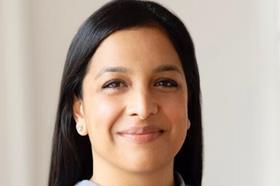 Employment and business immigration law specialist firm Constantine Law has recruited senior associate Ami Amin to its financial crime and regulatory team.

Amin has expertise in criminal and regulatory investigations across a range of enforcement and regulatory bodies. She has advised senior executives in proceedings brought by UK enforcement bodies including the SFO, FCA, NCA, and cross border proceedings, including matters brought by the US DoJ and SEC amongst other overseas authorities.
She has recently advised senior executives in two high profile SFO/FCA investigations into two blue chip companies.

Constantine Law managing partner John Hayes commented: 'Ami's appointment is a further push for Constantine Law into the Financial Crime and Regulatory sector, which we believe is a growing area of law, given the fallout from Covid-19. We will be looking to boost our expertise further and hope to hire further senior lawyers in this sector.

'At Constantine Law we have created a new type of law firm - one that is entrepreneurial and agile and works to a lean business model, delivering a smarter, more responsive service to our clients. We have a flat structure and are without the fixed costs of many firms - which enables us to offer senior expert advice at extremely good value. Ami's decision to join us is a further testament to our business model and we are delighted to welcome her to the firm.'
Amin, who has been working in private practice for over 10 years, joins Constantine Law from BCL Solicitors.