Cooley is bolstering its international dispute resolution and public international law team with the addition of Christophe Bondy, who is based in London.
'Christophe's arrival materially strengthens Cooley's global litigation capabilities,' said Justin Stock, UK managing partner of Cooley. 'He has top-class experience as lead counsel in international investment arbitrations, plus unique exposure to government decision-making and a reputation as a leader in the development of international investment law.'
Bondy spent nearly a decade as senior counsel in Canada's Trade Law Bureau, where he successfully led his country's defense in its most high-profile, high-stakes international investment claims, including the recently decided Eli Lilly NAFTA investment dispute. He was also counsel in negotiations of the Canada-EU Comprehensive Economic and Trade Agreement and advised the Canadian government on a range of international trade, investment and other public international law issues.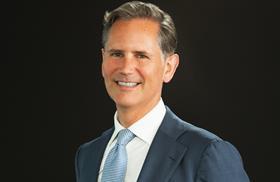 Bondy returned to private practice in 2015 as a partner at Volterra Fietta, a London-based, public international law boutique, where he continued to take a leading role as counsel in international investment treaty claims on behalf of sovereign states and to advise states and private entities on a range of public international law issues. He joins Cooley as special counsel.
'I am proud to contribute to Cooley's strong international expansion, with its already stellar reputation in the spaces where international arbitration disputes are heating up, including tech and life sciences,' Bondy said.
Bondy's arrival follows last year's additions in the US of international arbitration partners Mark Beckett, Rachel Thorn and Marc Suskin, who joined from Chadbourne & Parke in New York. Additionally, public international lawyer Joshua Brien, former head and legal adviser, Oceans and Natural Resources Advisory Division at the Commonwealth Secretariat, and John Brown, former head of the Law of the Sea Group from the UK Hydrographic Office, have joined the London team in the last year.
Cooley's 380-lawyer global litigation department represents companies, governments, state entities and individuals in international arbitral disputes of various types involving complex issues of international, foreign and comparative law and procedure, including asset tracing. In 2016, Law360 heralded Cooley as a 'go-to' firm on its elite Litigation Powerhouse list.