Corporate and commercial specialist Alexis Colfer has joined national firm Excello Law.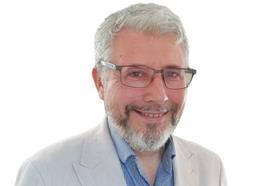 Colfer, based in Winchester, has a particular focus on commercial contracts and data protection work.
He has worked for 15 years as an in-house lawyer for international businesses involved in the IT, marketing, e-money, pharmaceutical and manufacturing sectors. Since 2016, he has worked on a number of in-house assignments for Konexo global, the professional resource division of Eversheds-Sutherland LLP.
Colfer commented: 'A number of years ago, I could see how using firms like Excello could mean lower fees for clients, without sacrificing the quality of the advice. I'm really pleased to see that Excello Law's model has proven to be so successful for its lawyers and their clients, and I now look forward to being part of a great team of like-minded lawyers.'
Excello Law director Joanne Losty added: 'Alexis is joining a first-class corporate team and will bring valuable additional expertise from his in-house experience, understanding first-hand the needs of clients. We're delighted to welcome him to the firm.'