Law firm Cripps Pemberton Greenish has recruited Amy Jackson to its leasehold enfranchisement team.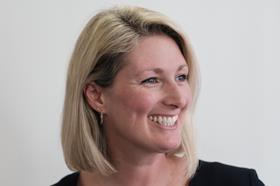 Jackson is experienced in the leasehold enfranchisement sector acting for both landlords and tenants in enfranchisement claims. She has expertise in tenants' rights of first refusal under the Landlord and Tenant Act 1987.
She works with landed estates, property companies, investors developers and private individuals.
Jackson joins Cripps Pemberton Greenish from Forsters.
Partner in the residential estates team Laura Blackwell-Shaw said: 'We are delighted to welcome Amy to the team. She has a great reputation in this niche area of law, and her experience working with such a range of clients will really complement our expertise.'
Jackson added: 'I am delighted to be joining the firm. The Pemberton Greenish leasehold enfranchisement team, now bolstered by its merger with Cripps, has always had an excellent reputation and I am excited to become part of the team and work with them to build the practice.'