Insurance risk and commercial law firm BLM has appointed new partner and energy specialist Sarah Drury to the firm.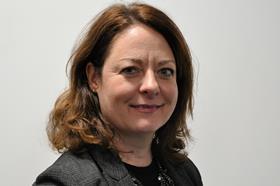 Drury, who joins BLM's London Market specialty group, spent five years as a partner at Clyde & Co as part of its energy, engineering, marine & construction group before becoming a freelance lawyer in 2015.
Throughout her career Drury has acted exclusively on insurance and reinsurance disputes arising out of upstream and downstream energy and construction losses throughout the world, on behalf of the Lloyd's insurance and companies markets. The majority of cases handled were high value, complex and multi-jurisdictional, requiring the selection, appointment and co-ordination of experts and the instruction of legal counsel in foreign jurisdictions. As a freelance lawyer, Drury acted for several US law firms, providing English law insurance coverage advice as well as advising on large scale construction, insurance and commercial disputes for several well-known construction firms.
Commenting on Drury's appointment, BLM's senior partner, Matthew Harrington said: 'Sarah's specialism in energy has given us a great platform through which to enhance our energy and construction practice at BLM. Her experience in this space, coupled with her network of connections in the insurance market will result in a strengthened offering for our London Market team.'
BLM bolstered its London Market sector team last year with the appointments of Damian Cleary as head of the London Market specialty group, and Gavin Coull as head of reinsurance. Their appointments have been followed this year by the addition of partner Gary Wicks who joined the firm's construction professional financial risks group in London.
Sarah said: 'BLM has a great reputation in the insurance market and has established a strong presence in the London Market in particular. I am excited to bring my energy and construction experience to a flourishing team, which is well-known for its industry collaboration and harnessing talent to deliver results for its clients. The firm has invested in its London Market offering recently with a number of new hires and I'm looking forward to joining such a refreshingly modern and progressive firm.'
Damian Cleary, head of BLM's London Market specialty group said: 'Sarah's appointment is an important step in the long-term growth plan for BLM's London Market group. Her calibre, experience and reputation will certainly reinforce our capabilities for the markets we serve, and I am delighted to welcome her into our team.'