European law firm Fieldfisher has appointed Janita Good to lead its life sciences team.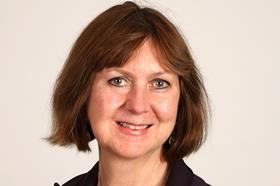 Good joined the firm from Osborne Clarke, where she led their UK life sciences and healthcare group.
She advises clients on corporate deals such as M&A transactions, ventures investments and joint ventures, all in the life sciences sector.
Fieldfisher managing partner Michael Chissick commented: 'I am confident that Janita, with her vast knowledge of the sector and great record of leading on some of the biggest cases in Europe, will be an excellent addition to the firm and will ensure our life sciences practice continues to go from strength to strength.'
Good added: 'I'm thrilled to be heading up a life sciences practice well-known for its unrivalled European capability and client service. The life sciences industry is booming and there's lots of opportunities out there to work with great clients.'
Good has a DPhil. in Biochemistry from the University of Oxford.