Farringdon-based law firm Lawrence Stephens Solicitors has welcomed Martin Donoghue as partner.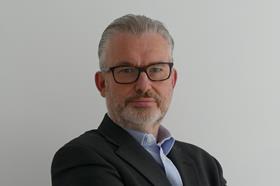 Donoghue acts for clients primarily in the technology and fintech sector. He has experience handling legal matters in the corporate, commercial and employment law spheres, and has built a substantial client base in the blockchain and cryptocurrency industries.
Donoghue, who has joined the firm's corporate practice, acts on a range of corporate acquisitions and disposals, mid-level mergers, reorganisations, high-value cryptocurrency deals, shareholders and directors' service agreements, terms of business and share schemes.
Donoghue commented: 'I'm thrilled to be joining the Lawrence Stephens team as a Partner. They have long stood out to me as a firm which places their clients above everything else, and are widely renowned for their unparalleled levels of service. This is a particularly challenging time for the sector and I look forward to tackling some of the biggest issues with the team, as well as playing a role in spreading the firm's practice even further.'
Banking and corporate partner Steven Bernstein added: 'We're proud to be able to welcome Martin to the team. Martin's expertise across the corporate and technology sectors is an asset to us and our client base, and will certainly prove indispensable in the coming years. It's fantastic to see the Lawrence Stephens team grow and welcome a Partner of such high calibre.'