Medical negligence and serious injury law firm, Fletchers Solicitors, has strengthened its 29-strong team with the appointment of a new senior solicitor.
Trevor Ward has over 30 years' experience within the legal sector, specialising in all areas of medical negligence, from birth trauma to general surgery claims.
Trevor joins Fletchers Solicitors from Knights Professional Services where he was a partner at the firm dealing with complex medical claims. Prior to this, he spent over 32 years at Linder Myers Solicitors, where he was partner for 27 years.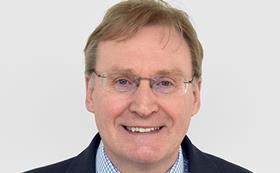 As Linder Myers was part of Fletchers' Medical Law Network, a marketing network for medical negligence law firms that allows the public to access top solicitors more easily, Trevor gained experience working alongside Fletchers to support those who have suffered from medical negligence.
In his new role at Fletchers, Trevor will be responsible for handling the most serious, life changing medical negligence cases the firm receives, while also managing a small team within the department.
Trevor was involved in the setting up of the Society of Clinical Injury Lawyers (SCIL). He is also an accredited member and assessor of the Law Society's specialist Clinical Negligence Panel, and is listed as a 'star individual' in Chambers & Partners, all of which highlights his extensive level of knowledge, skills, and experience in medical negligence, and his dedication to upholding high standards of practice within the sector.
Throughout his career, he has also held a number of additional positions on expert panels, including elected chairman of the Forum of Complex Injury Solicitors (FOCIS) and past chair of the Legal Services Commission's Clinical Negligence Funding Review Committee. He is a fellow of APIL.
Mark Tempest, director of the serious injury medical negligence team at Fletchers Solicitors, said: 'Trevor joins our team with a wealth of expert knowledge and experience in medical negligence, which will really help us to strengthen our offering to clients. Over his extensive career, he has built up a very strong reputation and we know he will be a great asset to our quality medical negligence serious injury team.
'We look forward to seeing how he can help develop and grow the team and improve our already fantastic customer service.'
Commenting on his new role, Trevor Ward said: 'I am delighted to be joining the largest medical negligence team in the UK. Fletchers Solicitors has an excellent reputation within the medical negligence sector, and while working with the Medical Law Network, I was able to experience first-hand the level of expertise within the firm and see the fantastic results the teams achieve for their clients.
'Much of my career has been spent working on behalf of clients who have become the victim of medical mistakes, so taking up a position within a larger firm that works extremely hard to get a fair resolution for medical negligence claims seemed like the perfect step forward for me.
'I'm really excited to get stuck in and help to enhance Fletchers' already strong and positive position in the industry for excellent customer service and quality. There are certainly lots of opportunities for me to build on my own experiences and grow within such a large team.'
This key appointment comes shortly after Fletchers Solicitors recruited its 400th team member, as it continues with its ambitious plans to become a top 100 law firm by 2018.