Forbes Solicitors, one of the North West's leading legal firms, has enhanced its Dispute Resolution department with the appointment of associate solicitor Stephen McArdle.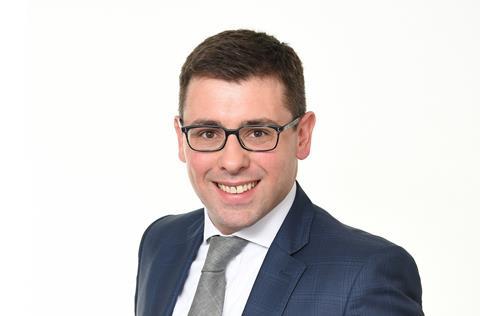 Stephen, who is based in the firm's Central Lancashire office at Oak House, Walton Summit, is an experienced associate having qualified as a solicitor in 2007.
He specialises in commercial litigation with particular emphasis on commercial property and land related disputes, an area which he leads on for the firm.
Stephen handles cases in the County Court, the High Court and the Land Tribunal and is also experienced in alternative dispute resolution and mediation.
He represents a broad range of clients including businesses, commercial landlords, managing agents, property developers, insurers, public bodies, local authorities and charities.
Examples of Stephen's cases include commercial property and land disputes, lease renewals and terminations, enforcement of covenants, dilapidations, forfeiture, construction disputes, professional negligence claims against solicitors, surveyors, architects and accountants, property development contracts, director and shareholder disputes, breach of contract and residential possession claims.
Stephen is a recommended lawyer in the Legal 500 2017 where it is noted that his "excellent advice gets straight to the real nub of disputes".
Stephen said "Joining Forbes at this time represents a great opportunity. The quality of work and the firm's reputation is well known and I am delighted to be joining such a great team."
Tom Smith, Partner and Head of Dispute Resolution for Forbes, said: "We are delighted to have Stephen as part of our team and we continue to enhance our growing reputation in dispute resolution. Stephen is a valuable and well-respected addition to the department and will be a great figurehead for our growing commercial property litigation team."