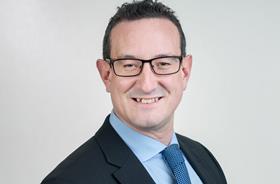 Gardner Leader has welcomed four new joiners including award-winning solicitor and senior associate, Michael Axe.
Michael, who was previously awarded Professional Negligence Lawyer of the Year in the Corporate LiveWire Global Awards, has built a reputation over 15 years for resolving particularly complex commercial disputes for multi-national corporations, PLCs, SMEs and high net worth individuals. He specialises in professional negligence and disputes in tax, franchising, intellectual property, commercial agency, and brand protection.
Michael will join Gardner Leader's 24 strong Dispute Resolution team along with Laura Buchanan, solicitor and Laila Khazendar, paralegal. Lucy Butcher also returns to re-join the Inheritance Protection team as senior associate.
Laura will further strengthen the inheritance dispute team, focusing primarily on contested trusts and probate matters, and Lucy, who first joined Gardner Leader in 2005, will be advising clients and charities on all aspects of inheritance planning including inheritance tax considerations, lifetime gifts and care fees.
Commenting on the appointments, Derek Rodgers, managing partner at Gardner Leader said: 'We have an incredible team at Gardner leader with everyone passionate about what they do and striving for excellence every day, which was recognised last year when we received awards for Best in Business and Customer Service. Michael, Lucy, Laura and Laila are great additions to the team, with their positive and persistent approach to work and their years of experience in their specialist areas of law, we're delighted to have them on board during this exciting time.'