Thames Valley law firm, Gardner Leader, has made a key new appointment to its family team with Suzy Hamshaw joining as senior associate.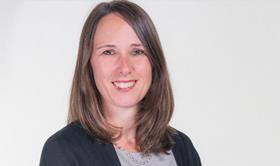 Prior to joining Gardner Leader, Suzy spent 17 years at local law firm Charles Lucas and Marshall, most recently as senior associate. She has practised family law for 20 years and has wide ranging experience in all aspects of family law and is also a collaborative lawyer and a member of Resolution, an organisation committed to the constructive resolution of family disputes. Suzy specialises in complex financial aspects of divorce and civil partnership dissolution, as well as pre-and post-nuptial agreements and children matters.
The appointment coincides with the retirement of long-serving partner, Collette Bailey after 14 years with the practice during which time she has seen the firm grow to over 120 employees and 16 partners as well as winning numerous awards.
Suzy who lives locally, is based at Gardner Leader's Thatcham office. The firm also has offices in Newbury and Maidenhead.
'It was a big move to join Gardner Leader after many years at my previous firm but the timing was right and I was well aware of its fantastic reputation. I'm now really excited to contribute to the family team's excellent work and its ever-growing success.'
Adds Seona Myerscough, partner and head of the family team at Gardner Leader: 'Suzy is a great fit and superb addition to our team. She is hugely experienced in all aspects of family law, but especially in complex financial cases.
'We also want to take the opportunity to wish Collette a very happy and well-deserved retirement after her many years' service at Gardner Leader, and hope she has a fantastic time on her future travels.'