Regional firm GHP Legal has appointed solicitor Andy Howarth to its mental health department.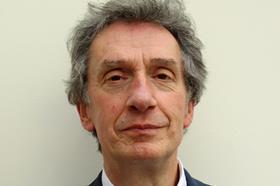 Howarth, who qualified as a solicitor at the age of 44, decided to study mental health law after working for mental health charity Mind.
He joins a team of specialists who deal with a growing number of mental health referrals.
As well as working as an inspector of psychiatric hospitals with the Care Quality Commission, Howarth has also worked as a printer, a graphic designer and as an English teacher in Finland.
Head of the mental health team Natalie Roberts said: 'Andy is a welcome addition to our growing team, which also includes a solicitor-advocate who can represent patients and their relatives in the higher courts.
'We regularly act for patients in hospitals and nursing homes across North Wales, Mid Wales, Shropshire and the North West and if we believe patients' rights are being infringed we will vigorously enforce those rights and advise on appropriate after-care following hospital discharge. Andy's experience will be a further asset to the department.'
Howarth is based at GHP Legal's Oswestry office.