Full-service law firm gunnercooke has expanded its business crime team with the hiring of new partner Simon Caltagirone.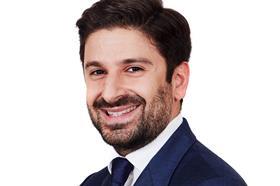 Caltagirone has built an impressive reputation in business crime law and is respected by his peers and clients as a 'first-class solicitor', as noted by the Legal 500 2019. Caltagirone's career highlights include conducting full-scale corporate internal investigations for suspected wrong-doing in large multi-national companies and advising multiple corporates and individuals in one of the most complex tax investigations conducted by HMRC concerning a high-profile accountant to celebrities and high net-worth individuals.
Caltagirone joins other business crime experts such as Anne Davies (formerly of Withers), Richard Cannon (formerly of Mishcon De Reya) and Tessa Lorimer, a tax disputes barrister.
gunnercooke's model only recruits partners with a minimum of 10,000 practicing hours, enabling them to join the firm as trusted advisers to clients, offering price certainty and industry leading advice with additional support from counsel, associates and consultants.
Co-founder of gunnercooke, Sarah Goulbourne, said: 'We are delighted to have Simon on board as a partner. Our business crime offering is in great demand and in response we have built one of the strongest and most dynamic practices in the country. Simon's legal experience and acumen matched with his accessible and commercially astute approach make him a perfect fit for gunnercooke.'
Explaining his move from Birketts LLP, Caltagirone said: 'My career so far has been fascinating and exciting. I was drawn to working alongside our experts in business crime by the sheer mastery of their respective specialisms combined with how they have turned the tables on the traditional opaque fee lead approach of lawyers. You can be a highly skilled and successful lawyer whilst maintaining a conscientious approach and I think the business crime team at GC proves that.'