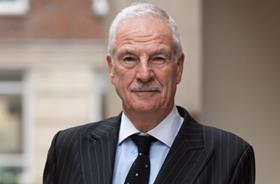 Hamlins LLP has announced that Robert Rakison has joined as a international business consultant in order to grow the firm's international presence and build on its offering to international clients.
Robert is a company and commercial law specialist with an emphasis on cross-border mergers, acquisitions and joint ventures.
In a career spanning 40 years, Robert co-founded his own law firm, Rakisons LLP in 1978, which specialised in international and cross border matters. He then became a partner in the London offices of two large U.S. law firms, after which he co-founded Grundberg Mocatta Rakison in 2002. This law firm then became the London office of McGuireWoods in 2009.
At McGuireWoods Robert served on the firm's board of partners, was co-chair of the firm's Private Equity Industry Group and was a governing partner of the London office.
Robert currently sits on the Steering Committee of LNI (Legal Network International), a network of over 60 independent law firms in more than 50 jurisdictions.
Robert said, 'I am absolutely delighted to be working for Hamlins and look forward to extending the firm's offering internationally as it embarks on the next stage of its growth.'
'Robert will be a great addition to the Hamlins corporate team and the firm as a whole', commented Joe Holder, senior partner of the firm. 'He will significantly boost our multinational presence and further our reach for international clients.'