Law firm Roythornes Solicitors has appointed high net worth expert Tim Galloway to lead its private client department.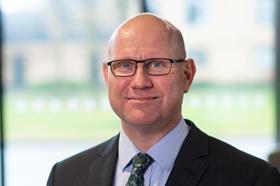 Galloway, who will be based at Roythornes' Alconbury office, specialises in advising high net worth individuals in the UK and internationally.
He is a member of the Society of Trust and Estates Practitioners and sits on the Law Society's Capital Taxes Sub Committee.
Galloway commented: 'Roythornes' private client team has an excellent reputation, particularly centred around agricultural and landed estates and high net worth clients, and I'm looking forward to joining this successful group of solicitors. The firm is ambitious and growth-oriented, with private client work at the heart of its strategic vision, which is pertinent to the present legal landscape.
'The tax system never sits still, but the current state of the world finds capital taxes in particularly turbulent times. We're here to help individuals and business owners to navigate this ever-changing framework.'
His work will involve succession and tax planning, including wills, trusts and probate, as well as complex matters involving cross-border estates. His existing portfolio of clients will further expand Roythornes' international client base.
Roythornes managing director Vember Mortlocks added: 'The private client department is at the core of our business and we welcome Tim's extensive expertise. His experience with high net worth individuals worldwide will add another level of service for our diverse client base.
'Tim will be an exemplar spearhead for the private client team, as well as serving as a mentor and role model for all members of the team. It's certainly an exciting time for our firm as we're seeing growth across all of our offices and teams – we look forward to seeing what the rest of the year has in store.'