Commercial law firm Hill Dickinson has appointed Julie Agnew as legal director in its restructuring team.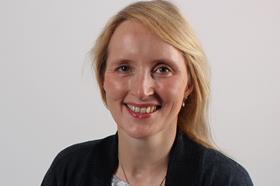 Agnew joins from DWF, where she worked for 12 years. Her experience includes working for insolvency practitioners across the North East and North West, banks and funders, including asset based lenders in maximising recoveries.
Hill Dickinson head of restructuring Paul Spence has welcomed Agnew to the team saying: 'Julie's experience in non-contentious corporate insolvency and the reputation she has already built across the North West will add valuable capacity to our growing Manchester team.
'The fact that Julie also has direct experience of working in finance and industry prior to becoming a lawyer gives her an insight into the challenges of running a business that clients really appreciate and respond to. We're delighted that she has joined the team at Hill Dickinson.'