London law firm Hodge Jones & Allen has appointed Kiran Mehta as partner to its expanding criminal defence team.
For over 11 years' Kiran's practice has encompassed a raft of high profile and complex white-collar crime cases, where he has acted for professionals including company directors, doctors, lawyers, accountants and diplomats. He has acted in investigations and prosecutions by the CPS, NCA, FCA, CMA (formerly OFT), HMRC and the SFO.
Kiran becomes the tenth partner in the firm's crime team, following the recent arrival of Atiyah Malik.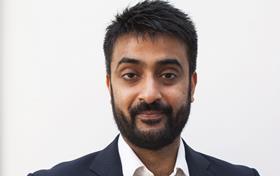 A former winner of the Society of Asian Lawyers Criminal Lawyer of the Year (2015), Kiran's experience includes acting for the defendant, in one of the first trials prosecuted by the CMA, on charges of an alleged cartel in the galvanized steel tanks industry. The client was unanimously acquitted. Kiran is also currently acting for the defendant in Operation Tabernula, the UK's largest investigation and prosecution by the FCA for insider dealing.
Nigel Richardson, head of the crime team at Hodge Jones & Allen, says: I am delighted to welcome Kiran to our team, his experience complements our work perfectly and I am sure he will be a huge asset to our expanding team.'
Kiran, who was previously with boutique City firm, Neumans, says: 'Hodge Jones & Allen is a firm with a big reputation and proud heritage. The work of its crime team fits perfectly with my experience and I am looking forward to working with experienced colleagues and growing my practice area.'