Leading Welsh law firm Hugh James has appointed Ciaran McCabe as a partner to work in its highly successful neurolaw team. Ciaran, who brings 20 years' experience to the role, has specialised in high-value catastrophic brain and spinal cases for the last 15 years. In addition he has recently acted for those who have suffered amputation, severe orthopaedic and brachial plexus injuries.
Ciaran has previously worked as a partner at DMH Stallard LLP and Moore Blatch, as well as being a principal solicitor at Aspire Law. He qualified in 1998 having graduated from the University of Leicester with a BA (Hons) in Law and Economics.
Securing millions of pounds for individuals who have suffered catastrophic injuries in the last 15 years, just one of many notable high value and complex cases that he has successfully worked on include Runacres v Mills (QB) – where a City Broker suffered a severe brain injury following a road traffic accident. In 2015 he also acted for Griffiths v Secretary of State for Health in a spinal cord injury claim, and also Hughes v Eastwell Manor in a claim involving damage to the carotid artery following a beauty treatment, leading to a stroke.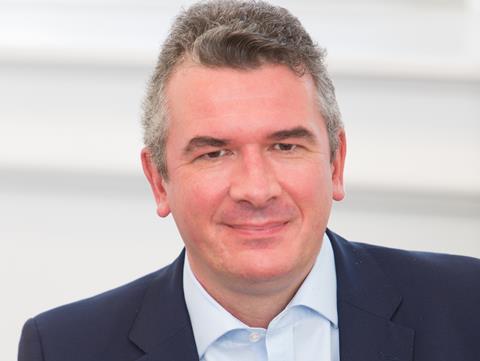 In his new role, Ciaran will be focused on further building the team's already strong reputation in providing expert advice to those with life changing injuries on a national basis across both England and Wales. He will also be working hard to build his network across Wales and England by establishing partnerships with charities and stakeholders.
Discussing his new role, Ciaran said: 'Having dealt with numerous multi-million pound legal cases over the years, a key priority of mine is to ensure that clients receive early rehabilitation which should be funded by insurers in the all-important period following an accident. There is a direct correlation between early intervention in catastrophic claims and a better long-term outcome for the individual. It's important that individuals who have sustained life changing injuries contact solicitors experienced in successfully running these claims as soon as possible. It is important you ask your solicitor for examples of similar cases they have recently been successful in.'
Ciaran continued: 'I work closely with charities such as Headway and the Spinal Injuries Association, as well as smaller regional charities, to help people understand that those suffering from catastrophic injuries should be valued just as much as the rest of us in society, and I have always been committed to helping give those individuals a voice.'
Stephen Webber, a partner and head of the Claimant Division at Hugh James, which has offices in Cardiff and London, added: 'We are delighted that Ciaran has joined the team. He has a wealth of experience and a great reputation in the industry, and is already working hard to expand his network in Wales.'
A member of the Law Society and the Association of Personal Injury Lawyers (APIL), as well as being a Spinal Injuries Association and Headway accredited solicitor, Ciaran often meets with clients at major trauma centres, hospitals or rehabilitation units throughout the country, as well as visiting them in their homes if more convenient.
In his spare time, Ciaran - a married father–enjoys the arts, sport, travel and spending time with his family.