Family boutique Expatriate Law has appointed Melanie Bataillard-Samuel as senior associate in its family team.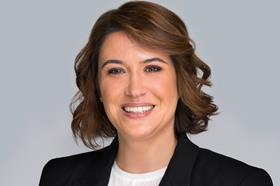 Well known in family law circles, Bataillard-Samuel joins the firm from the London office of Bristol-based firm Gregg Latchams. She brings with her an extensive knowledge of French and European law.
Bataillard-Samuel is a native French speaker and has significant experience of advising on international family law disputes in particular involving French nationals living in London.
Expatriate Law specialises solely in advising British expats living in popular expat hubs such as the United Arab Emirates, Singapore, Malaysia, Qatar and Kenya on divorce and family law matters.
Commenting on her appointment, Bataillard-Samuel said: 'I am thrilled to be joining Expatriate Law. The firm has a fantastic reputation in international family law matters and is one of just a handful of UK family law firms which only advise expatriates.'
Alexandra Tribe, founding partner of Expatriate Law said: 'We are delighted to welcome Melanie to the firm. Melanie joins at an exciting time – the team has grown substantially over the last 5 years reflecting the growing demand for high quality, international family law advice.'