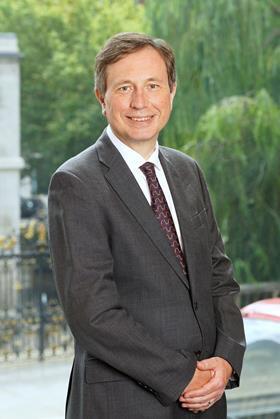 Irwin Mitchell has appointed Marcus Collins as an intellectual property partner in its London office.

IP expert Collins, who joins the firm from White & Case, has a particular focus on international brand protection, trade mark prosecution and IP litigation. His experience also extends to advising on social media content, its regulation and online defamation.

Collins has previously worked at niche IP firm Llewelyn Zietman, and in-house at SmithKline Beecham plc's corporate intellectual property department.
He lectures sessionally on trade mark law at Queen Mary College, University of London.

Collins commented: 'With Irwin Mitchell's already strong reputation for IP work, I am delighted to join the firm as it drives to increase its market share in the corporate sector. Irwin Mitchell's vision on growth and meeting clients' needs is clear and focused. I very much look forward to being part of this exciting journey.'

Head of IP and US Desk Georgie Collins said: 'Marcus' appointment is a strategic and key hire for our IP team and London office both in terms of his experience and the growing demand for international IP advice across our client base. He has an excellent track record working both in-house and in private practice and I've no doubt he'll be a huge asset as we continue to invest in our clients and grow the business.'