Jenner & Block announced today that Elizabeth Shimmin ('Lizzie') has joined the firm's London office as special counsel. Shimmin will be part of the firm's Litigation and International Arbitration Practices.
Her practice includes representing clients in a broad range of complex domestic and cross-border litigation and arbitration matters, as well as regulatory investigations. Shimmin's recent engagements include defending a major investment bank against claims brought by the winding-up board of an Icelandic bank, representing a global technology group in an arbitration regarding breach of warranty claims pertaining to regulatory and compliance issues across several jurisdictions and acting for a large precious metals refiner in an arbitration under the auspices of the LCIA.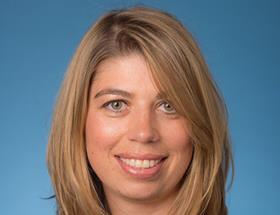 'Lizzie's addition is part of our steady and measured growth in London,' said Charlie Lightfoot, managing partner of the London office and co-chair of the firm's International Arbitration Practice. 'Having worked with her previously for many years, I know what a terrific lawyer she is and am confident that her experience and expertise will help us continue to strengthen our offering and build on our existing momentum in London.'
Shimmin joins a team of lawyers known for their track record of success, deep working knowledge of international courts and arbitral forums, and leadership roles in global dispute resolution organisations. The London office, which opened in 2015, now has 16 lawyers and 7 partners, and an increasing reputation for its work in complex commercial litigation, investigations and international arbitration.
Before joining the firm, Shimmin was an associate at Jones Day and formerly with White & Case in its London office, where she worked with Mr. Lightfoot and Jason Yardley, who joined Jenner & Block in February.
'I'm delighted to be joining Jenner & Block and to be working with Charlie, Jason and new colleagues in London as well as across the firm's platform. It's an exciting opportunity to be part of a new and growing law firm in London,' Shimmin said.