Law firm Kirwans has appointed a new head of business development to aid the continued growth of the organisation.
Frank Rogers joins the firm at partner level from Brown Turner Ross, where he was head of both business development and the organisation's motoring prosecution team.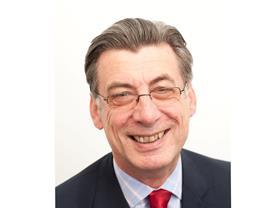 He brings with him more than 30 years of experience in both legal and commercial roles, as well as a wealth of knowledge about the north west and the many varied businesses that operate within the area.
Frank will work with both Kirwans and its existing clients to help them to achieve their commercial objectives, while also aiding further business development across the firm's commercial and private offerings.
In addition, Frank will lead Kirwans' motoring division, Just Motor Law, as it continues to grow.
Frank said: 'I am delighted to be joining Kirwans, and look forward to playing a full part in extending the firm's client base within the business community.'
'There are tremendous opportunities for businesses right now, but inevitably challenges too. My role is to help clients make the most of those opportunities, while also preparing them from a legal standpoint for any difficulties which may arise, so that their business is well placed to not only grow, but to thrive.'
Managing partner David Kirwan said: 'Frank is an experienced legal professional and business development expert who has the knowledge and foresight to support the growth of Kirwans' wide range of private and professional offerings.'
'I am looking forward to working with him as he continues to grow our existing client base.'