LSL Family Law has appointed Tanya Foster as a consultant family solicitor.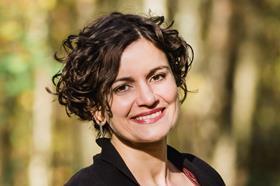 Foster will work with the South East-based practice's founder Linda Lamb to grow its client base in Kent, and service existing clients in Sussex and London.
With over 20 years' experience in private practice, Foster is respected for her work across family matters including Children Act (public and private law) proceedings and financial remedy negotiations. She also has experience providing tailored advice to separating couples.
Foster is a Resolution Accredited Specialist in financial provision and private law children's matters. She also advises clients on surrogacy, pre & post nuptial agreements and cohabitation agreements.

Solicitor and director of LSL Family Law Linda Lamb commented: 'I'd like to offer a very warm welcome to Tanya. We are looking forward to her joining our expanding family tree. Tanya shares our values of compassion and empathy for families who are going through separation, and her expertise across a wide variety of family law matters will make her an excellent fit for both the practice and our clients.'

Foster added: 'I'm excited to be joining LSL Family Law as it continues to spread its roots across the South East. Working alongside Linda, in a practice highly regarded for its commitment to Resolving Issues, is certainly an exciting prospect. It's no secret that the current pandemic is putting a strain on many families, and I'm looking forward to providing the necessary advice and support which many will need during this time.'
Foster joins LSL Family Law from SNS Solicitors in Maidstone.