London law firm Mackrell Turner Garrett has announced the appointment of a new member to its experienced Corporate and Commercial law team – as it continues to enjoy strong demand for its services.
Adam Forder has recently joined the firm from another central London practice, where he developed his expertise in corporate matters.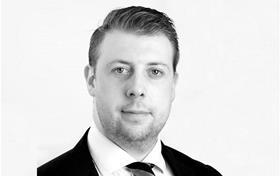 He specialises in working with clients across a broad spectrum of sectors, providing them with assistance on acquisitions, re-structures, financing and disposals, as well as other commercial services.
Speaking about his appointment, Adam said: 'I am very excited to be joining Mackrell Turner Garrett during this exciting time.
'The firm continues to see growing demand for its services and I hope that my appointment will assist them as they continue to deliver high quality services to an international clientèle.'
Maung Aye, a partner in Mackrell Turner Garrett's Corporate and Commercial team, added: 'We are very excited to be welcoming Adam to our team. He has demonstrated that he has the ability to provide sound commercial advice and is dedicated to helping clients get the right result.
'In the last 12 months we have enjoyed a surge of interest in our expertise, so I am sure that we can continue this trend with Adam's help.'