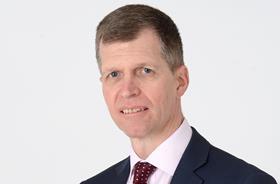 Mander Hadley Solicitors, which has offices in Coventry and Kenilworth, has appointed Peter Burden as an associate director and head of family law.
Burden is a resolution accredited specialist and a member of the Law Society Family Law panel. He is highly experienced in assisting families going through divorce and separation, to achieve outcomes that work for them in disputes over finances and children.
Burden's specialism also includes protecting the assets of engaged couples and cohabitees and taking the necessary protective action in cases of domestic abuse.
Burden advises, explains and supports clients through the court process when necessary, and represents them when required.
Burden is also an accredited family mediator and is qualified to undertake child inclusive mediations, acting as an impartial third party to help couples make decisions about their families' futures as they separate, without the cost and conflict of court hearings.
Burden said: 'Preventing, reducing and resolving conflict within families can make a big difference to people's quality of life.
'As an experienced family solicitor and mediator, I am able to help families and individuals understand the most appropriate courses of action for their circumstances, assisting, explaining and supporting them through any necessary proceedings.
'I am delighted to have joined Mander Hadley Solicitors and am looking forward to being able to make a difference to the lives of our clients.'
Jonathan Hall, managing director at Mander Hadley Solicitors, said: 'Peter brings with him a wealth of experience in family law and mediation and I know that our clients will value his input.'