City firm McCarthy Denning has appointed Dr Werner Meier as co-head of finance and restructuring.
Meier specialises in German and European debt and corporate restructuring work. He regularly advises clients on corporate and finance matters including syndicated loans, high yield bonds, securitisations and other structured finance transactions.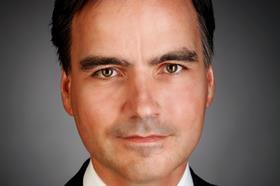 Meier's track record in the restructuring field includes advising The Hellenic Republic on its €206bn sovereign debt restructuring, the largest restructuring transaction in history.
Meier said on his arrival: 'I'm delighted to open a new chapter in my career by joining a top next generation City law firm. McCarthy Denning is a perfect fit for me. The firm's flexible and collaborative set-up will provide excellent support for the further development of my practice.'
Wayne Rapozo, partner and co-head of finance, commented: 'Werner is a highly respected practitioner in both finance and restructuring. His practice is truly international as he is known to clients and colleagues in the USA as well as in Europe. Werner's work with banks, investment funds and corporates make him an ideal addition to our practice. His expertise on complex banking and restructuring transactions goes well with our business in providing creative solutions for our clients.'
Meier has worked for international fims in Frankfurt, New York and London. A German native, Werner is fluent in English, as well as proficient in French and Spanish.