Osbornes Law has welcomed associate solicitor Jodi Newton to its medical negligence team.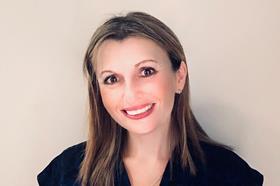 Newton deals with complex medical negligence claims with a particular focus on birth negligence relating to life-changing injuries such as cerebral and Erb's palsy.
She also handles cases involving amputees and limb deformities resulting from medical negligence.
Newton headed RIAA Barker Gillette's medical negligence and personal injury department before moving to Hudgell Solicitors. She is also an APIL accredited senior litigator.
Osbornes Law managing partner Stuart Kightley commented: 'Jodi is an accomplished medical negligence practitioner and I am thrilled that she has chosen to join Osbornes Law. We've seen considerable growth in medical negligence work recently under Stephanie Prior's leadership and with Jodi on board we now have a formidable team.'
Newton added: 'Osbornes Law has a stellar reputation across the legal profession and so I see this as a perfect long-term opportunity for me to grow my practice area. I'm particularly excited to be working alongside Stephanie Prior who is a leading light in this area. I envisage growing the medical negligence practice significantly with Stephanie over the coming years and I can't get wait to get started.'
Newton will work across Osbornes Law's two offices in Camden and Hampstead.