Mishcon de Reya has announced that Stephanie Liston will join the firm as senior counsel to lead the cross-disciplinary regulatory practice.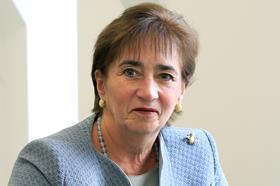 Liston specialises in providing international strategic, legal and regulatory advice across multiple industry sectors. She is a qualified lawyer in the US, UK and BVI and has been partner in firms including Baker & McKenzie LLP, McDermott, Will and Emery and WilmerHale. She has extensive experience working with businesses on multi-jurisdictional projects and commercial transactions.
Liston is also chief executive officer of Sequoia Way Limited, senior advisor to Frontier Economics, associate director of Innovation Advisors, advisory board member of Digi-Me Limited, and founder and director of Women in Telecoms and Technology.
Kevin Gold, managing partner of Mishcon de Reya, said: 'We are very pleased that Stephanie is joining us as Senior Counsel and Head of the Regulatory Group. The regulatory regime is continuing to evolve at a significant pace and Stephanie brings with her a depth of experience that will help our clients navigate the rules and rule-makers.'
Stephanie Liston added: 'The Regulatory Group has an ambitious strategy and I am proud to be leading the Group in taking it forward, and helping to further develop the firm's regulatory expertise. In the current climate, awareness and an understanding of the regulatory landscape is essential for businesses. I look forward to supporting the firm as it continues to guard its clients' interests and meet their changing needs.'