Leading consumer law firm Simpson Millar has further added to its growing national network of catastrophic injury and medical negligence experts with the appointment of partner, Helen Neville.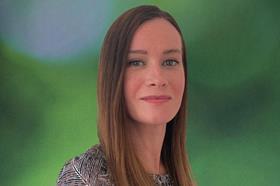 Based in Liverpool and boasting more than 15 years' experience, Helen joins from Hugh James where she worked on a range of cases involving cerebral palsy, as well as spinal and brain injuries and specialising in cases concerning the delay in diagnosis and treatment of cancer.
She is a member of the eminent Law Society Clinical Negligence Panel.
Since 2020, Helen has been singled out as an Associate to Watch in the Chambers and Partners guide with market sources considering her to be "very well respected, with excellent client care skills".
From 2018 onwards she has been recognised by the prestigious Legal 500 directory for her expertise overseeing misdiagnosis and surgical negligence claims, as well as cases involving the delay in diagnosis of head and neck cancer.
Joining Simpson Millar with immediate effect and working alongside department head Geoffrey Simpson-Scott, Helen is the latest in a string of 'strategic appointments' for the firm which offers personal injury, public law, and private client services across the country.
Most recently the firm welcomed Kate Edwards to its expansive Court of Protection team, in addition to the arrival of legal heavyweight Cara Nuttall in the family law team, and Steven Horsley in its Military Claims department.
Commenting on her new role Helen said: "I am delighted to be joining Simpson Millar at such an exciting time in its growth journey.
"The firm's commitment to opening up the law and providing transparent legal services is something that really resonates with me, and I am very much looking forward to having the opportunity to work alongside such a passionate team who are as dedicated to supporting clients as I am."
In addition to her legal work Helen is also a passionate fundraiser having taken part in a number of charity events such as wheelchair rugby for the Spinal Injuries Association, and the London Legal Walk - an independent charity that raises funds for free legal services in London & the South East.
Throughout the pandemic she volunteered for Age UK in order to offer support to the elderly.
Geoffrey Simpson-Scott, Partner and head of the medical negligence team, added: "It is my genuine pleasure to welcome someone as friendly and respected as Helen to our team.
"Her desire to continue to develop her considerable depth of expertise; the empathy she shows towards her clients; and her drive to help others improves our national network of best-in-class medical law experts. Helen is a real asset to both the business and our clients, and we are grateful to Hugh James for the help they have given Helen during her time with them.
"Sadly, avoidable harm continues to happen despite improvements in patient safety. Increased collaboration between specialist firms on both sides plays a very real role in achieving justice for those patients suffering such injuries."
Simpson Millar is fast-establishing itself as the 'go-to' consumer law firm of choice across the country.
The firm employs more than 500 people who perform across several departments in support of clients, including those going through a separation or divorce, people looking to purchase a new home, and those who have become ill or injured because of their work or while serving in the Armed Forces