Corporate and commercial law firm Primas has recruited Yasar Kaushal as partner in its real estate team.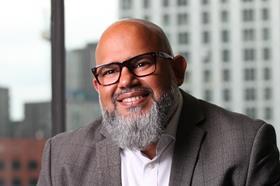 Kaushal, a specialist in property and commercial services, has experience working closely with property investors, developers and SMEs as well as those in the restaurant and hospitality sector. His key skills include acquisitions and disposals, property finance, development and lease transactions.
Kaushal commented: 'I'm really pleased to have joined Primas. From day one, I bought into their vision of quality being the priority. They take a much more modern approach to law, which is incredibly refreshing and puts the firm in a great position for future growth.
'Being Manchester born and bred, I look forward to working alongside businesses in the North West, utilising my broad commercial experience to help them achieve their growth targets, delivering on the full spectrum of their real estate needs.'
Head of real estate Simon Baxter added: 'We're thrilled to have Yasar on board with us here at Primas. The Real Estate arm of the business has grown significantly in the last twelve months, and Yasar's expertise will certainly help this area continue to thrive.'
Kaushal joins the firm from Linder Myers, where he was head of commercial property.
Primas has offices in Cheshire, Manchester and London.