Global law firm Greenberg Traurig, LLP welcomes renowned white collar defence and investigations attorney Anne-Marie Ottaway, and associate Gareth Hall, to their London office.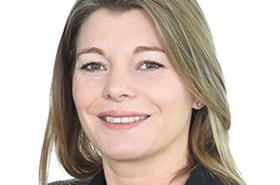 Ottaway and Hall will be joining the firm's White Collar Defence & Special Investigations Practice. Ottaway will join Barry Vitou - who launched Greenberg Traurig's London-based white collar practice in May 2018 - as a shareholder.
'Having Anne-Marie and Gareth join our team is an important milestone in the strategic growth of the practice, in response to clients, companies, and individuals facing scrutiny from the United States or foreign governments, who need an experienced team at a moment's notice, anywhere in the world,' Vitou said.
Paul Maher, Vice Chair of Greenberg Traurig, said: 'Adding Anne-Marie and Gareth further illustrates what a dynamic office we have in London. It is our nature, as well as our strategy, to continuously explore ways to enhance the client experience, at all points in the relationship.'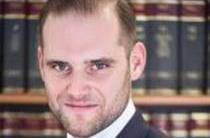 Formerly a prosecutor at the U.K.'s Serious Fraud Office where she spent 13 years, Ottaway went into private practice over six years ago. Ottaway is a specialist in white collar and business crime and government and internal investigations. In June 2018, she was appointed as Specialist Adviser to the House of Lords Select Committee on the Bribery Act 2010, which will be delivering its report in March 2019. Among her achievements include recognition by Global Investigations Review (GIR) magazine as one of its 2018 top 100 Women in Investigations while the 2018 Chambers and Partners UK Guide, notes that Ottaway is lauded for her 'extensive government experience and growing reputation for defending corporate clients subject to fraud and bribery allegations.'
'Greenberg Traurig's culture and leading white collar practice are a perfect fit for me,' Ottaway added. 'With the U.S. approach to criminal law enforcement against corporations and individuals, most recently reflected in the appointment of a former U.S. prosecutor as Director of the SFO, and cross-border cooperation among law enforcement agencies investigating and prosecuting white collar crime, a truly integrated global white collar defence practice helps level the playing field. My experience as a former investigator and prosecutor at the SFO helps me provide valuable insight to clients and I look forward to working with Barry and Gareth to provide the very best advice and defence from Greenberg Traurig's global platform.'