National law firm Irwin Mitchell's property division has re-recruited Sam Knight to its Chichester office.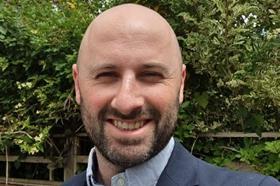 Knight, who returns to Irwin Mitchell from Coffin Mew, advises on commercial real estate legal services with a specialism in strategic land and residential led development, acting for landowners, developers and land promoters.
He co-led the firm's strategic land sub sector before his departure last year.
In his time at Coffin Mew, Knight developed a specialism and client base in nitrate mitigation matters, particularly delivering large scale mitigation sites providing offset nitrate mitigation to facilitate grants of permission for development.
Irwin Mitchell real estate partner Adrian Barlow commented: 'Sam's decision to re-join Irwin Mitchell is welcome news. He is a highly respected and well-liked colleague, and he will enhance our real estate offering in the South of England and our reputation in the strategic land arena. His new skills in nitrate mitigation will complement our existing team and this will be an important service line for us in an era when environmental issues are to the fore.'

The firm has recently announced two new offices in Cardiff and Liverpool.