White-collar investigations and litigation specialists Rahman Ravelli has recruited legal director and counsel Joshua L. Ray to lead its trans-Atlantic caseload.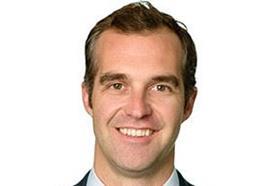 Ray, who is US-qualified, will be working with multinational firms with exposure to the US' Foreign Corrupt Practices Act and the UK's Bribery Act, and with US and international corporates on a wide range of US-facing criminal and regulatory defence practice work.
He will also advise both general counsel and individuals with large asset portfolios in relation to issues such as compliance and market manipulation.
Ray has been involved in notable global corporate investigations including the conclusion of the multinational Airbus bribery investigation. He has represented individual and corporate clients in cross-border investigations involving allegations of fraud, bribery, sanctions violations and money laundering.
He said: 'It is pretty clear to me that Rahman Ravelli has a growing international reputation, an impressive caseload and a track record of delivering for clients when the stakes are high. I like the direction that the firm is going in.
'Becoming a part of this is an exciting challenge that I am delighted to accept.'
Rahman Ravelli's senior partner and founder Aziz Rahman commented: 'We are in the process of creating a team specifically to handle US-facing work for UK and international clients. Josh has exactly the experience and the abilities that we are looking to attract.
'When it comes to white-collar crime, Josh has the top-level expertise we were seeking.
'He is focused and has a drive and dynamism in everything he does. His mastery of facts and the law and his ability to think outside of the box to solve problems ensure that every client receives the strongest and best representation.'