Specialist real estate debt finance partner Jonathan Hyndman has joined Boodle Hatfield.
Hyndman joins from Rosling King LLP where he led the banking and finance practice.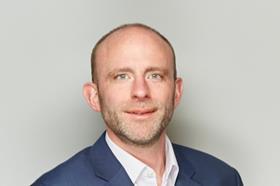 He advises lenders, financial institutions, sponsors, servicers and corporate borrowers on real estate debt finance including senior and mezzanine loan origination, loan restructuring and loan workout. He has a particular focus on real estate development finance where he combines his construction law and finance expertise to provide commercial solutions for his clients.
Hyndman acts for property developers and funders on real estate development projects, advising on development agreements and joint ventures, acquisition and development finance documents and the preparation and negotiation of construction documents.
Head of real estate Simon Williams commented: 'We are excited to welcome Jonathan to the team. He brings a wealth of experience that will complement our team, enabling us to provide clients with the full gamut of real estate advice.'
Senior partner Sara Maccallum added: 'I'm delighted to welcome Jonathan to the firm at a key moment in the firm's story as we enter our 300th year. Our real estate practice has always been a crucial part of the firm and it's fantastic to continue to see this area of the firm grow through Jonathan's hire.'