Solicitor Michael Wharfe has returned to Devonshires as a partner after first working at the law firm 12 years ago.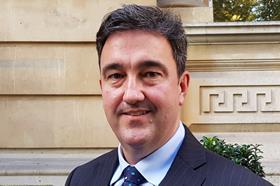 Wharfe specialises in commercial disputes and arbitrations, often with an international element, and has acted in high profile cases including Emerald Supplies v British Airways and Microsoft Mobile OY v Sony Europe and others. He has experience in professional indemnity and public liability insurance.
Wharfe, who is originally from New Zealand and is dual qualified, moves from US law firm Steptoe & Johnson where he was a senior associate. He will join Devonshires's construction and engineering practice.
Wharfe said: 'I spent three years at Devonshires as my first job in the UK so when I had the opportunity to re-join the firm it felt like I was returning home.The construction and engineering department has expanded extensively over the past few years and I am delighted to add my expertise to the team.'

Partner and head of construction and engineering Mark London, said: 'Michael knows Devonshires well having worked at the firm previously and his appointment is fantastic news for us and our clients. His wealth of experience complements the already strong team we have and continues the impressive expansion of the construction and engineering practice.'