North east legal practice Richard Reed Solicitors has hired dispute resolution and employment law solicitor Kat Moody.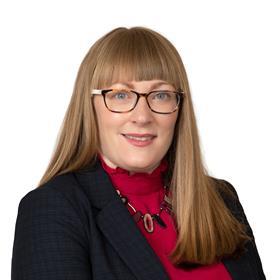 Moody has worked for both private and commercial clients on issues including employment law, professional negligence, debt recovery, landlord and tenant work and contested probate.
She will work alongside directors Barry Wood and Phil Moir as part of the dispute resolution team, as well as driving the firm's RR Protect initiative, which offers employment law and HR advice and support for an affordable fixed monthly fee.
Moody commented: 'The on-going impact of the pandemic means that employers have to take into consideration their staff's health or what might be an employee's disability.
'As well as having to comply with health and safety regulations for their staff, employers must also be careful that they are not discriminating against someone who has a disability – which can cover a multitude of conditions.
'Having the ability to get proper legal advice and support is what RR Protect is all about and it's very exciting for me to work in this area.'