Law firm Russell-Cooke has recruited Bernadette McGhie as a consultant in its clinical negligence team.
McGhie has particular expertise in paediatric brain injuries including cerebral palsy, meningitis and encephalitis, as well as injury caused by medication given to pregnant mothers.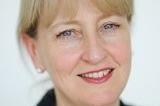 Previously a nurse, McGhie specialised in paediatrics and worked in intensive care. She joined the nurse education team where she contributed to the development of the paediatric nursing degree.
Personal injury and clinical negligence partner Janice Gardner commented: 'We are delighted to welcome Bernadette to Russell-Cooke. Her clinical background as well as her outstanding track record as a lawyer make her a real asset to the firm.'
McGhie added: 'I am excited to be joining the excellent team at Russell-Cooke, especially at a time when the stakes are so high for patients. Their absolute focus on strong and empathetic client care, as well as their national reputation for excellence, are a winning combination for me and I very much look forward to working with them.'