Schillings has appointed Peter Yapp as partner in its cyber and information security team.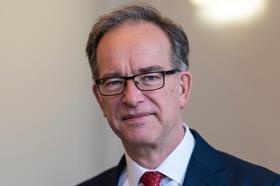 Yapp will lead a group of experts in all aspects of cyber defence matters who protect the reputation, privacy and security protection of clients when information security is, or has been, compromised.
He joins Schillings from the National Cyber Security Centre where he held roles including incident management deputy director and cyber security supply chain risk deputy director. Before this he had senior roles in both the cabinet office and the private sector.
Yapp said: 'The role of cyber in our lives – and therefore its potential to be manipulated in the wrong hands - is greater than ever before. I'm looking forward to applying what I've learned managing cyber issues relating to national security and critical infrastructure to help solve the complex challenges facing Schillings' clients'.
Schillings' CEO Rod Christie-Miller commented: 'To properly understand, and protect against, every aspect of reputation, privacy and security threat in today's world, we need to have the best problem solvers from every discipline – law, intelligence, investigations, and information security. We've assembled an Avengers-like collective of superheroes in their field – and Peter is a perfect addition to our unique team of crisis responders'.
Former US deputy homeland security advisor to President Obama, Amy Pope, has also joined the firm, as has John Chase, a crisis response expert with over 20 years' experience in responding to kidnap for ransom, extortion, blackmail, piracy and cyber threats.