Following a 30-year stint at BLM, Christopher Wiggin has joined Shakespeare Martineau's Birmingham-based defendant insurance team.
Christopher joins the firm as a partner, with a contact book fit to burst. He plans to take advantage of his wealth of experience in the handling of claims on behalf of insurer and corporate clients.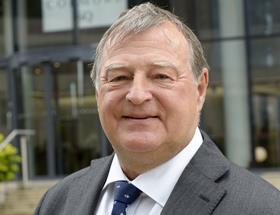 At his previous place of employment, Christopher opened the office in 1990, taking the business from just two employees to 185. His work focused on large corporates, insurance companies and brokers. He aims to utilise his extensive broker contacts and bring them closer to the firm as a new revenue stream.
Christopher Wiggin, corporate risk partner at Shakespeare Martineau's Birmingham office, said: 'I have been a friend of Shakespeare Martineau's for years and always admired its people-focused ethos. I'm looking forward to joining a firm with a culture that I respect and regard extremely highly.
'Being able to bring a new area of focus to the firm will be especially rewarding and I'm keen to apply my existing contacts and knowledge into a dynamic, forward-thinking and growing firm.'
Christopher is also treasurer of the Association of Midlands Mediators and non-executive director at BHSF, the provider of affordable health insurance, employee health and wellbeing.
Craig Wallace, partner and head of department at Shakespeare Martineau, said: 'Bringing in Christopher to support with the development of the insurance team is a real coup for the firm. His long-standing knowledge of the Midlands marketplace is arguably unrivalled in the industry and we are looking forward to working with him long into the future.
'Christopher joining us represents the first of many appointments and shows our continued growth of this niche and client-led offering. We are expecting to welcome additional hires to our London office which is situated in the heart of the financial district.'