In the latest in a series of partner appointments and promotions at the firm, Catherine Moss joins Shakespeare Martineau's London office.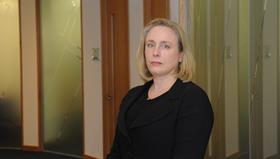 Making her move from Winckworth Sherwood LLP, Catherine has joined the corporate group in London, where she will be focused on advising corporates, family offices, entrepreneurs and international businesses on a variety of UK and cross-border business challenges.
With specialist knowledge in the life sciences, technology, mining and financial services sectors, Catherine has extensive experience in listing companies on stock exchanges, equity financings, public and private takeovers, restructurings and the acquisition and disposal of assets.
Having worked in London for 24 years, Catherine is ranked in Chambers and Partners 2018 as a leading individual in corporate M&A mid-market. Catherine has a wealth of clients and connections across the city and further afield and works closely with other professional services providers.
Catherine Moss, newly-appointed partner at Shakespeare Martineau, said: "My focus is on providing clients with the legal and commercial advice they need to take their business objectives forward profitably and on a timely basis. My experience with entrepreneurial growth companies and their founders means that I understand, and can react to support the manifold issues which businesses, their founders and their directors face in today's market."
"Strategic goals must be fully supported legally and commercially in a manner which adds, rather than detracts from value. Consequently, providing creative and practical solutions is at the heart of my practice and my aim is always to facilitate my clients' objectives."
"I'm looking forward to joining a forward-thinking firm with the sector breadth and expertise which my client base naturally expects."
Kavita Patel, head of corporate finance, said: "Catherine is just what we are looking for in our London office. Her drive, determination and outstanding knowledge of the entrepreneurial marketplace and its wider stakeholder network will complement our existing corporate group. We have no doubt that her connections and experience in some of our core sectors will also stand her in good stead to hit the ground running."
Over the last month, Michael Mulligan and Narrinder Taggar have also joined Shakespeare Martineau's London office.