South of England firm Coffin Mew has appointed a new senior associate solicitor to its Thames Valley office
Simon Berry brings over 30 years of experience to the wills, trusts and probate team, having worked in these specialisms since qualifying in 1988. He studied Law at the University of Kent but has spent his entire professional life working exclusively in the Thames Valley region.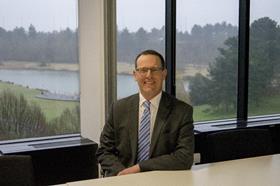 Simon has experience of administering complex estates, such as those with assets overseas and substantial business or property interests.
'The opportunity to work in a large, bold and talented team dedicated to my legal specialisms attracted me to Coffin Mew,' said Simon.
Chairman Nick Leavey commented: 'At a time when we are confidently expanding, it is fantastic to welcome such an experienced addition to our team. Simon is a highly skilled and knowledgeable solicitor who is already demonstrating value with precision and professionalism. We are delighted to have a new senior associate solicitor on board and extend him a very warm welcome.'