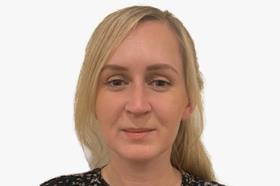 National law firm Weightmans has appointed specialist family lawyer Kirsty Leedam to principal associate.
Leedam, who is based in the North West, deals with complex children cases and high value financial matters. Her clients include individuals within offshore law firms, global investment banks, corporate services, medical practitioners and multinational professional services networks.
She is a member of Resolution, Reunite and the Child Abduction Lawyers Association.

Leedam commented: 'I am delighted to have joined Weightmans; it is a progressive firm with a family team that places their clients at the centre of their services. I look forward to using my expertise to enhance the dynamics of the team further, offering insight and assistance in areas such as child abduction, international family law and surrogacy.'
Family partner and head of Weightmans' Services for Individuals Emma Collins said: 'We are becoming an increasingly globalised society so it's important that we are able to provide the most up to date advice on international as well as domestic affairs to our clients. Kirsty is committed to providing tailored solutions, considering alternative strategies, and is renowned for her ability to devise solutions to complex family disputes. She is a welcome addition to our team.'
Leedam joins Weightmans from Shoosmiths where she was a senior associate. She also worked as an attorney in the Cayman Islands for a number of years and has a particular insight into the dynamics of expatriate families and offshore arrangements.