Integrated fee-sharing legal business Spencer West has acquired specialist technology and corporate law team Probert Legal and launched a new South West hub.
The Probert team will join on 1 August and will include founders Edmund and Jo Probert as well as solicitor Lucie Biddick.
They will bring specialist capability in corporate law, including MBOs, private equity and restructuring, commercial, intellectual property, employment, and data protection law, working with clients in the technology, renewable energy, and the care sector.
The trio will work digitally and collaboratively as part of the Spencer West team in the region, with access to the firm's new administrative hub in Exeter, for client meetings and for cross-team collaboration.
Spencer West managing partner Antoine West commented: 'Edmund, Jo and the team bring with them a wealth of corporate, commercial, and intellectual property experience and are a perfect fit with our current offering, which already has a strong focus on advising tech-related businesses and the renewable energy sector.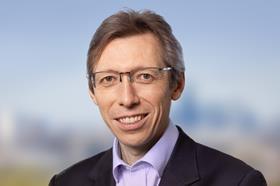 'This announcement reflects our commitment to growing our unique offering across key regions of the UK and will add to the team of highly capable lawyers we already have in locations such as Bath, Bristol, Exeter, Devon and Cornwall.
'The addition of the team from Probert Legal and the launch of our South West hub mean that we can now confidently be seen as a leading option for businesses and individuals seeking high quality legal services across the region.'
Edmund Probert commented: 'We are excited to be joining Spencer West. This move gives us the support of a larger firm and its administrative team, and access to a team of more than 80 partners.
'There are already numerous other partners based in the region and so, with Lucie Biddick, our employment specialist, also joining, the move strengthens the firm's capability across Devon and Cornwall. We have already been working with the team and we are excited to be here.'
Spencer West's co-founder and senior partner Simeon Spencer added: 'Spencer West is now firmly on the map in the South West as a favoured destination for highly experienced lawyers. Strength across key UK regions and markets is central to our overall strategy. Many of our clients and lawyers are deeply connected to the South West, and we expect to see increased demand from clients for our services in the region with this announcement.'