Solicitor Hannah Stubbs has joined Stowe Family Law's Birmingham office.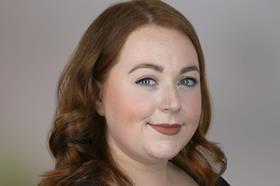 Stubbs advises clients on issues that arise before and after marriage with experience in divorce and the accompanying financial settlements and arrangements for children.
She also has extensive experience of property law that gives her an understanding of cohabitee disputes, trust and complex property ownership.
Stubbs said: 'I am delighted to be joining the Stowe team in Birmingham. I approach my cases with empathy and compassion to support people through what can be a difficult time. I'm looking forward to using my experience to support families in Birmingham and the surrounding areas.'
Managing partner Rebecca Calden-Storr commented: 'With Hannah's arrival, we are now a four-strong team of family lawyers, and I am thrilled to welcome her to the firm. She comes with a wide range of experience in family law, and her knowledge of the complexities of property law will complement our existing offering to clients.'